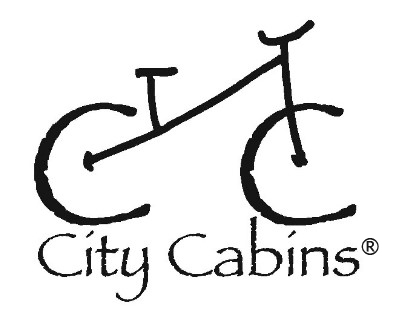 The name was never intended to define a size or shape of the structure, nor how it is used.
Rather, the concept and name were born during the Great Recession when half of the contractors didn't make it. As I was teetering close to the edge but managing to hang on, I began remembering a movement that defines what I strive for, but sometimes stray from, called "Voluntary Simplicity".
In 2011, City Cabins® became the trademarked name of the type of homes I build and sell. These buildings offer the greatest health and comfort due to an above-Code amount of insulation combined with continuous fresh air that is warmed up by the exhaust air that is also continuously being dispelled.
City Cabins® are certified in the Built Green® Washington program at a five star level. I use Low Impact Development strategies that allow storm water to be managed on site. I look for local and regional building materials to purchase and use ingredients in the home that are healthy. You will find wiring in place for both electric car charging and installing solar panels on the roof.
You will also find hard surface flooring in a City Cabin®. The main floor is usually concrete that has been stained and sealed or polished, and upstairs I use wood and commercial porcelain tile. The wood-trimmed triple-pane windows insure a quieter space with added warmth.
I build City Cabins® as a way to be part of the solution for the challenges we are facing today. The goal is to build durable, resilient structures that are simple to occupy and maintain. I want the individuals who live and work in these high performance homes to know they, too, are changing our world for the better.